Two Locations to Serve You: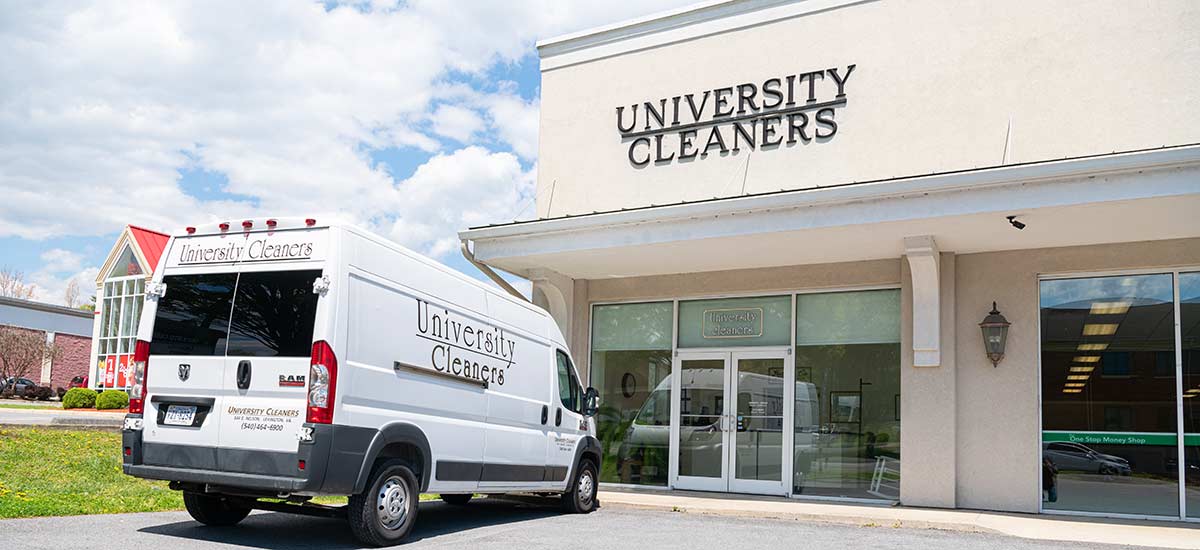 Lexington (534 E. Nelson Street)
M-F 8:00-5:30
Sat: 9-1
Call: 540-464-6900
Create a Cleaning Service Account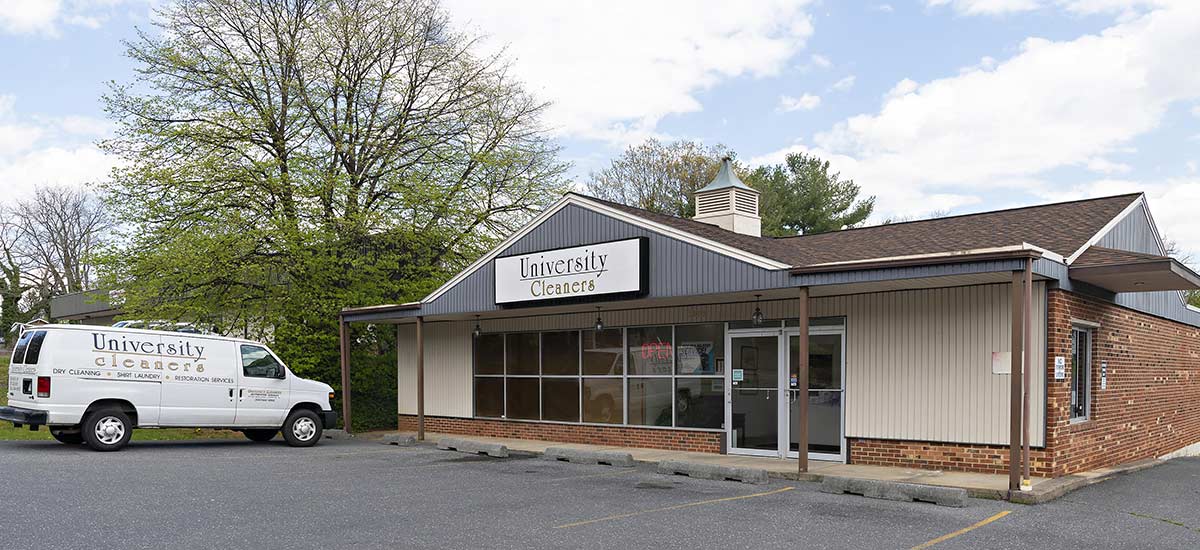 Staunton (1007 N. Augusta Street)
M-F: 8:00-5:30
Sat: 8-12
Call: 540-886-2795
Create a Cleaning Service Account
 Services:



Dry Cleaning

At the core of our retail service offering, we take great pride in providing the highest quality dry cleaning service. This environmentally friendly process utilizes the most innovative and sustainable products and equipment available in the industry. Accompanied by a highly trained staff, our dry cleaning offering is sure to meet your needs. From casual clothes to business suits and formal gowns, we guarantee the highest standards of care.




Wash & Fold Laundry Service

For those customers who lack the time to perform every day, casual laundry at home, look no further. Our wash, dry & fold service relieves you of this monotonous chore and provides the perfect complement to our finished, professional garment care services. This service is charged by the pound, and we provide you a complimentary laundry bag for easy transport to and from our store.

Professional Shirt Care

In addition to our Dry Cleaning service, we offer first-class professional shirt care. Our process begins with an inspection of each shirt to identify stains or collar treatment which may be needed as part of the cleaning process. Shirts are then cleaned and starched (if desired) before going through the pressing process. Once complete, each shirt receives a detailed inspection to ensure a proper finished product.

FREE Pickup & Delivery

With convenience at the forefront of our service offering, we have a dedicated team of delivery technicians to provide you with door-to-door service. This complimentary service includes two customer issued laundry bags and the convenience of never having to leave your home. Our routes run on Tuesdays and Fridays.

Same Day Service (Lexington Only)

For those last-minute needs, we offer same day service at our Lexington location for items dropped off by 9AM. As we know life can throw you curves, we offer this service at no additional charge.

Household Cleaning (Bedding, Linens, Drapes & Curtains)

As part of our Dry Cleaning offering, we specialize in cleaning and pressing household items. From blankets, comforters, and sheets to tablecloths and napkins to curtains, drapes, and couch covers, we can serve your needs for any and all household items.

Leather, Fur, & Suede Cleaning

Leather, suede, and fur garments require special care outside of the normal dry cleaning and laundry process. Let us handle your most cherished specialty garments to ensure they receive the highest quality of care.

Wedding Dress Cleaning & Preservation

There are few possessions more valuable to a bride than her wedding dress. We take great pride in our wedding dress cleaning and preservation process to ensure the protection of their heirloom for generations to come.